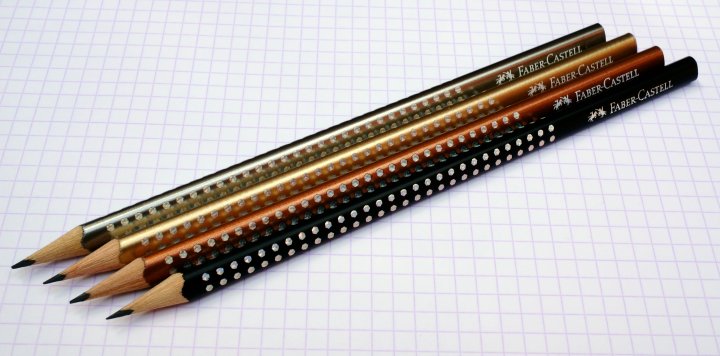 Leading pencil manufacturer Faber-Castell recently extended their popular Grip pencil line with the "Sparkle".
While at first glance it might seem easy to dismiss the product as just a novelty, the pencils really do exude charm when seen in person. They come in a variety of colours – only a few are shown here, and the lead is a B grade.
I don't really know what the small sparkling pieces are made of – perhaps plastic? Using a less expensive sharpener might be a wise precaution.

Faber-Castell has created an interesting and affordable product – these pencils are not premium priced, and have a remarkably nice finish.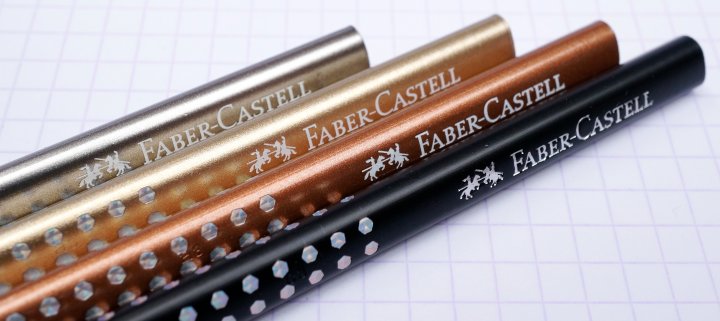 Does anyone like them?