Here are some pencils that I never thought I would see in person – the first volume of the Colleen Woods series.
An amazing masterpiece of pencil making, each pencil in the series of twenty-four (two volumes of twelve) is made from a different species of wood.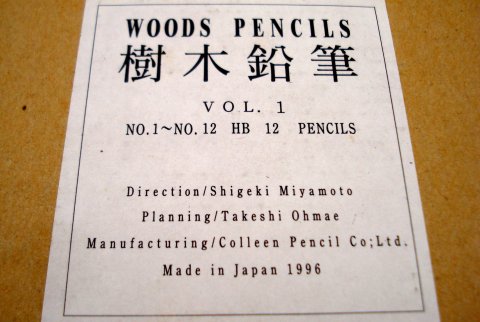 The set is just breathtaking.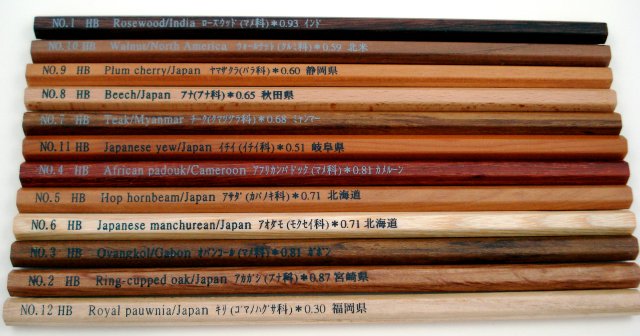 Each pencil notes the specific gravity of the wood. Pencil no. 1, made of Indian Rosewood, is the densest at 0.93.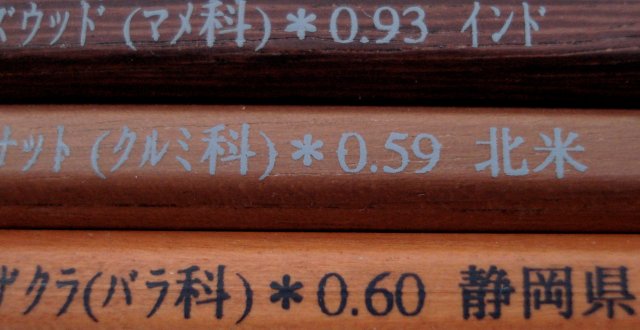 Three of my favorites: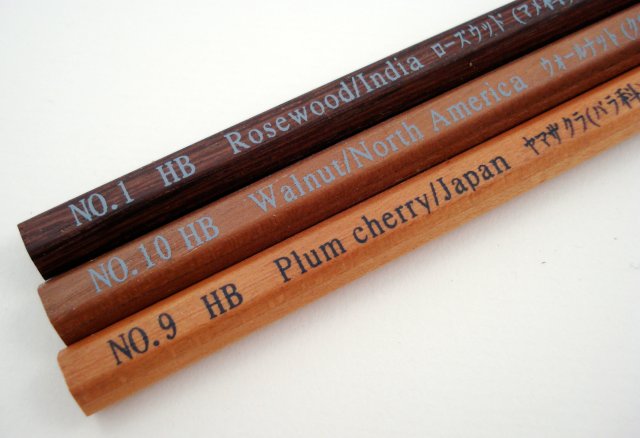 Please also see: Colleen Woods Pencils from June, 2009, which features Volume 2 of the set.